wind assessment
Catalogue
Breeze Development
Wind Resource Assessment System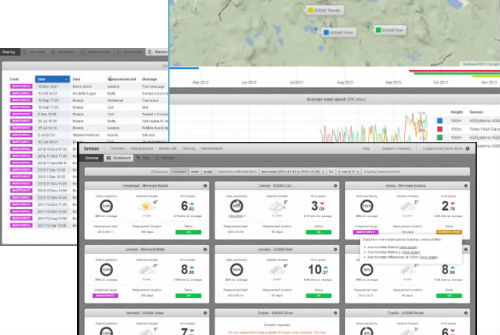 Breeze Development is a software for wind power developers to prove wind power project viability during measurement campaigns.
Increased data quality, error detection and real-time monitoring make your projects more reliable, efficient and easier to fund.
Breeze is compatible with all market leading suppliers of wind measurement equipment: met mast, LIDAR and SODAR. Get the same workflow for data quality assurance and reporting regardless of supplier.
Key Features:
Monitor - to monitor all measurement projects, units and sensors in one place.
Analyze - to analyze project viability and measurement equipment performance.
Compare - to compare insights from different short-term and long-term measurements.
Export - to export measurement data to other applications for further analysis.
Report - to create professional and customizable reports for investors and technicians.
No installation is required, the system can be accessed through the Internet.