wind assessment
Catalogue
Integra-GS
Next generation radio platform specifically tailored for dense urban deployment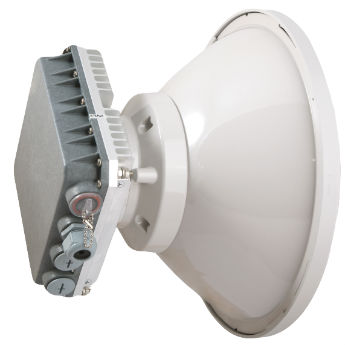 Integra-GS is an unbelievably light, energy efficient carrier-grade system that exemplifies an outstanding return on smart engineering - the synergy of high competence in radio electronics and materials science.
Slip-fit design allows integration with existing high performance antenna systems or integration with 2+0 aggregation setups for up to 982Mbps Full Duplex capacity without header compression.
Gigabit Power over Ethernet (PoE) port defines simple installation, while dual SFP slots enable fibre optic installation – giving the user ultimate flexibility in cable design.
Highlights and benefits:
Up to 1Gbps throughput
Scalable channel bandwidth
High performance pre-distortion
All-outdoor
Capacity
up to 1 Gbps with HC (Header Compression)
up to 472 Mbps at 56 MHz 2048 QAM
up to 491 Mbps at 60 MHz 2048 QAM
Frequency bands
6 GHz, 7 GHz, 11 GHz, 15 GHz, 17 GHz UL, 18 GHz, 23 GHz, 24 GHz UL, 25 GHz, 26 GHz, 28 GHz, 38 GHz, 42 GHz and more
Modulation
From 4QAM up to 2048QAM with hitless ACM
Channel Bandwidth
ETSI
from 3.5 MHz up to 56 MHz
FCC
from 5 MHz up to 60 MHz
Configurations
1+0, 2+0 link bonding
Gigabit Ethernet
1xRJ-45, 2xSFP
Management
In-band
SNMP v1/2c/3, SSH, Telnet, HTTPS, Serial, RADIUS, Network Time Protocol
Antenna
External, Slip-fit
Form factor
235 x 250 x 72 mm / 9.26" x 9.85" x 2.84", 2.9 kg / 6.4 lbs (15-42GHz)
280 x 437 x 100 mm / 11.02" x 17.2" x 3.9", 6.5 kg / 14.3 lbs (6-11GHz)
Temperature range
-33 ... +55 °C / -28 … +130 °F